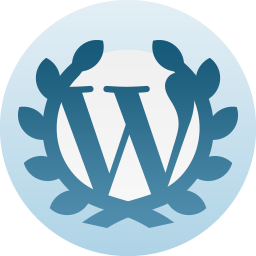 Happy Anniversary with WordPress.com!
You registered on WordPress.com 2 years ago!
Thanks for flying with us. Keep up the good blogging!
As I got this notice from WordPress, I realized that I have been blogging almost daily for 2 years. I looked back at some of my original postings and thought that I would share a few and leave you with a few comments… and a new song from Anthem Lights.
This was my very first posting on May 3, 2013. A new blog reaching out to victims of abuse… from one who has been there!!.  "I am writing this blog to reach out to victims of abuse as well as to provide some education about abuse. I am not using my real name, because unfortunately, like many, I have also been in an abusive relationship. No one can understand that feeling of being trapped and that feeling of hopelessness–unless you have lived it.
Like many victims, my life has been threatened previously, and I have had to get help to escape the craziness that surrounded me. Most people can not understand how this can happen, but I can assure you that victims never choose to be abused. They never want to be victims. Hopefully, through this blog, more people will be able to understand more about abuse and its victims."
Then, these are some of my next postings:
Behind Closed Doors…Where the true personalities are revealed!. which includes, "Have you ever met someone who seemed to be so nice…until you really get to know them? Have you ever been around people who constantly criticize their spouse or significant other and everything that they do or say? Many people act a certain way around others or in public, then change when they are in the privacy of their own home or behind closed doors, wherever that may be. Some of these people may even be considered outstanding citizens in their community… however, behind closed doors, they may actually be a "Dr.Jekell and Mr. Hyde." No one really knows what goes on behind closed doors."
But He Said That He Had Changed! (2 Corinthians 5:17). which includes, So many people are fooled (or should I say–deceived) by those same old words… "I have changed!". I have heard so many times, "He said that he had changed!!! or He said that it would never happen again!!!" However, many words are worthless at times. The old saying is that "actions speak louder than words" and that is true, especially when it comes to telling how someone really is or someone's true personality. What someone does says a lot more than the mere words out of his mouth. He may say that he loves you, but if he yells and screams and hits and abuses you, is it really love? If he says that he will never hit you again, then gets mad and hits the wall or kicks the dog…has he really changed?

RESCUED!! When I did not even know that I needed it!. which includes, "One of the big problems with verbal and emotional abuse is that it is progressive. It happens mildly, jokingly, and infrequently at first and then it increases. It becomes more frequent and more severe, with moments of explosiveness. The explosive phases are followed by honeymoon phases where the abuser is apologetic and loving. This cycle continues and many victims become so accustomed to the verbal and emotional attacks that it sadly becomes acceptable. Their self-esteem gets lower and lower. This is exactly what happened to me…"
Abusers! Previously Called Victims…as the cycle continues! (Matt. 6:14-15). which includes, "As a survivor of several abuses and abusers, I can tell you that there are many kinds of abuses in the world today…and many abusers. And yes, we all have compassion for the innocent victims. But, how many of us have stopped to think that most abusers learned their behaviors from the way that they were treated. In other words, the abusers were once the victims in many cases. Abuse cycles in families as children are the victims of abusive parents, family, or friends… then grow up to become abusive to their own children and others… who then grow up to be abusive to their children and others also. So, as we think about this vicious cycle of abuse, we have to realize that the abusers were probably innocent victims at one time."
Now, as I look back over the last 2 years, I realize that we have to continue to speak out. More and more victims are being abused behind closed doors. More deception is being used to cover the abuses. Children are  being victimized in even more ways as problems escalate around the world. More people are being victimized for their religious beliefs. And more victims as children are choosing the path of becoming abusers… as the cycle continues. We have to stop the cycle!! But we have to start by changing our own hearts.
Dear Lord, only You see the multitude of victims who are abused behind closed doors and those persecuted for their beliefs in You. You see the many who are being trapped in the world of pornography and sex trafficking. You see the deception, lust, sexual immorality, anger, bitterness, and all these roots of evil that are embedded in the hearts of many.  We pray for deliverance and healing. Set all victims free from the bondage of our pasts. Transform and purify hearts so they will no longer accept what You deem unacceptable. Bring healing and restoration to all… in Jesus' Name. Amen.