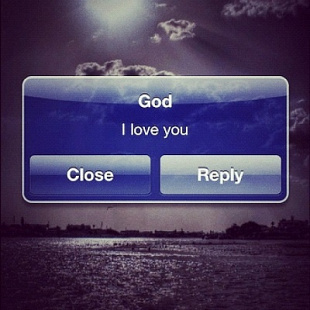 This is for the many who do not believe that God speaks and gives us messages in various ways…
but you won't see them till you start looking for them.
A text message from God…
is what many may desire…
to turn towards Him…
with their hearts afire.
For they don't believe…
that He still talks…
and when believers say it…
then non-believers balk.
But there are messages…
that He leaves here and there…
but are we tuned in to Him…
to realize His loving-care.
For He has been hidden…
till we actively seek…
so watch for His messages…
and see how often He speaks.
© Secret Angel and The Abuse Expose' with Secret Angel, 2016.