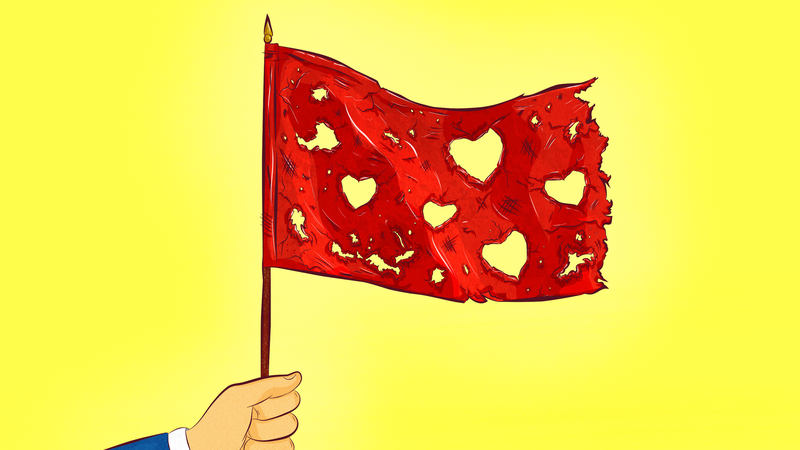 Beware of little "red flags"…
that we perceive or feel…
but then allow doubt to enter…
wondering if the warning is real.
And beware of these "flags"…
from others we receive…
cause too many ignore them…
with warnings they don't believe.
For these "red flags" can come…
in many different ways…
through feelings we get…
or the words others say.
For God can use anything…
or anyone He wants to use…
to get warnings to us…
so we'll avoid various abuse.
For His plans are good for all…
to give us a future and a hope…
and He wants us on the right path…
short of guiding us with a rope.
So trust these "red flags"…
and do not ignore them any more…
for God wants to help you…
to avoid the pitfalls of before.
For when we ask Him to help us…
and pray for Him to lead our way…
we have to trust Him to do that…
and listen for His guidance each day.
© Secret Angel and The Abuse Expose' with Secret Angel, 2017.
"For I know the plans I have for you," says the Lord. "They are plans for good and not for disaster, to give you a future and a hope." Jeremiah 29:11
"Beware that your hearts are not deceived…" Deuteronomy 11:16
"You therefore, beloved, knowing this beforehand, be on your guard so that you are not carried away by the error of unprincipled men and fall from your own steadfastness" 2 Peter 3:17