Revealing what's in our hearts…
is not always easy to do…
like exposing secrets of our pasts…
with traumas that have wounded you.
But God raises up the broken…
for such a time as this…
to no longer cower in secret…
but to step boldly and take risks.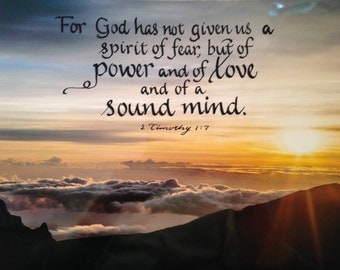 For He has not given any of us…
a spirit of timidity or fear…
but has given us power and Love…
and a sound mind to think clear.
And He will walk with us…
giving us the strength to be bold
as we walk in obedience to His call…
with our testimony to be told.

For God implants in our hearts…
the crux of what He wants us to do…
so He knows our wants and desires…
but also sees our wounds too.
So He knows what hinders us…
and each obstacle we're to overcome…
to walk into the fullness of His plan…
and His kingdom blessings to come.

So lets do like Timothy…
who struggled like this with fear…
and cast that spirit down…
to walk boldly with God near.
For there's nothing we can't do…
with God's power and might…
so let's tap into Him now…
and stand boldly with His Glorious Light.
© Secret Angel and The Abuse Expose' with Secret Angel, 2017.
2 Timothy 1:3-9 (A letter to Timothy from Paul)
"I thank God, whom I serve with a pure conscience, as my forefathers did, as without ceasing I remember you in my prayers night and day, greatly desiring to see you, being mindful of your tears, that I may be filled with joy, when I call to remembrance the genuine faith that is in you, which dwelt first in your grandmother Lois and your mother Eunice, and I am persuaded is in you also. Therefore I remind you to stir up the gift of God which is in you through the laying on of my hands. For God has not given us a spirit of fear, but of power and of love and of a sound mind.
Therefore do not be ashamed of the testimony of our Lord, nor of me His prisoner, but share with me in the sufferings for the gospel according to the power of God, who has saved us and called us with a holy calling, not according to our works, but according to His own purpose and grace which was given to us in Christ Jesus before time began…"