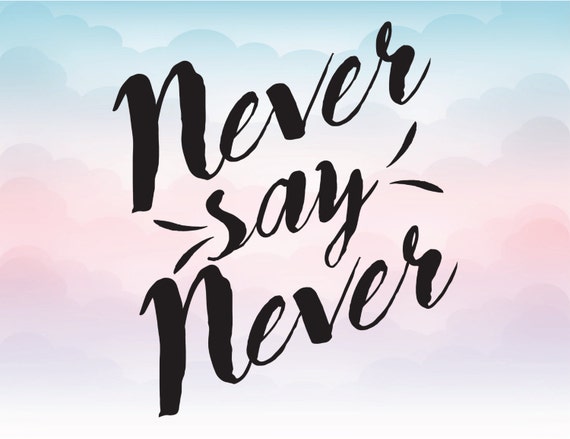 Never say never…
as you may regret these words you say…
for we know not what the future holds…
and what will actually happen one day.
For "never" is a long time…
meaning at no time in the future or past…
but only God can guarantee something…
with a promise from Him that will last.
And many of us have "eaten" these words…
when we declare "never" but then fail…
for these are empty promises…
upon which many historically derail.
For we can't say "never"…
when we don't know what lies in wait…
cause the future is not ours to see…
but only in  God's Hand to orchestrate.
© Secret Angel and The Abuse Expose' with Secret Angel, 2017.